Harvest Hope Announces New Location of Pee Dee Branch
March 2, 2022
FLORENCE, SC – After over two years of pandemic response and assessing the modern needs of the Pee Dee region, Harvest Hope Food Bank will move its Pee Dee Branch to a larger, more centralized location to better serve its partners and community.

Upfit construction on the 75,000 square foot facility, located at 2701 Alex Lee Boulevard, began earlier this year. The facility, known to many as the "Monster Building", sits on 17 acres of land parallel to I-95 in Florence County.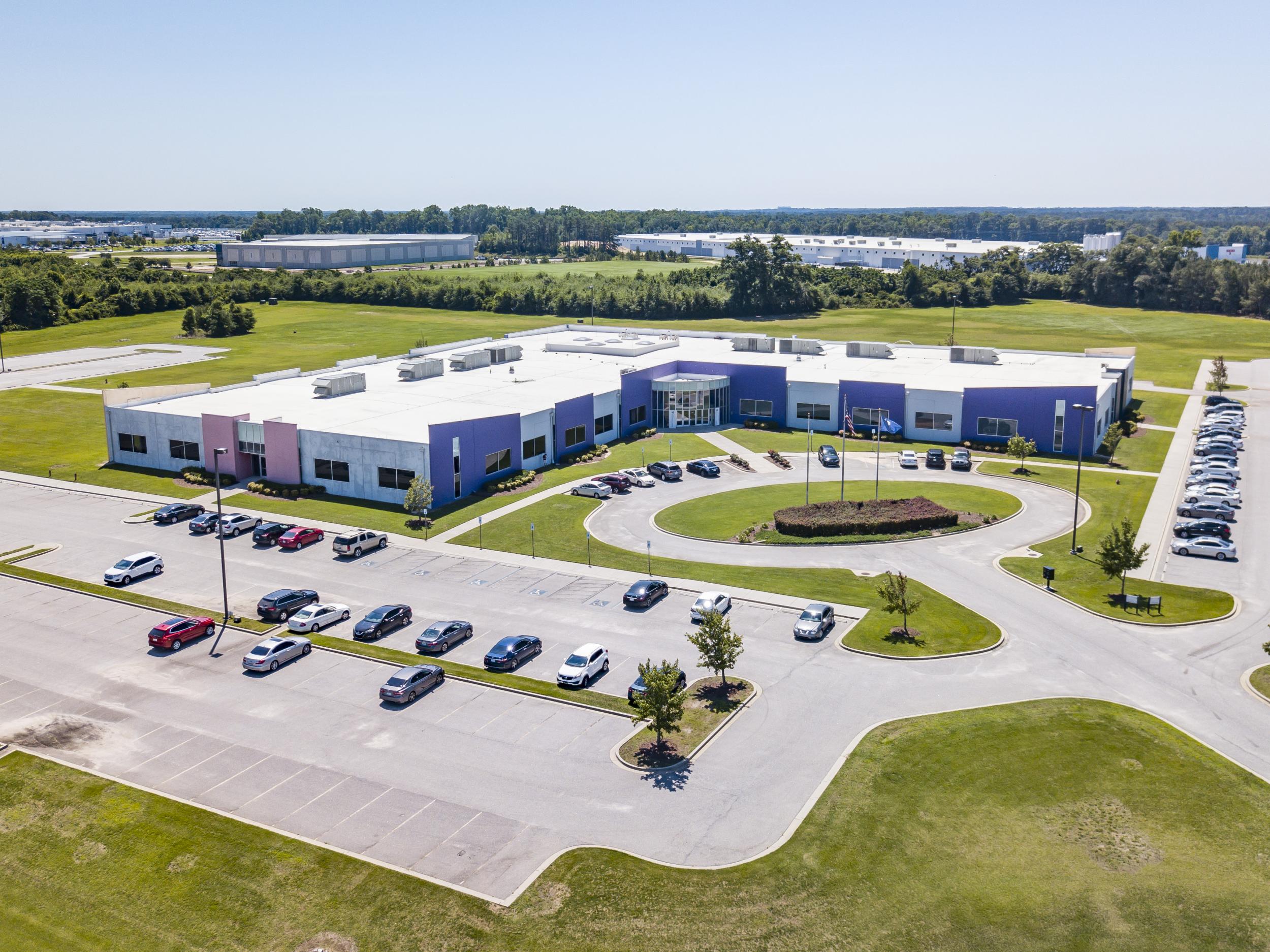 "This move will give Harvest Hope the space to not only source and distribute more food, but to also bring the whole community together to create solutions to food insecurity in the Pee Dee," said Erinn Rowe, Harvest Hope CEO. "We will be able to distribute food more effectively to address root cause issues like health, economic and racial disparities."

Moving to the new location offers a multitude of infrastructure and operation improvements for the organization. Inside the facility, team members and volunteers will have office and meeting spaces to foster collaboration and innovation, as well as 35,000 square feet of warehouse space to give more capacity to source, store and distribute food. Additional space in the building will be available for use by external partners and organizations in the community. 

Harvest Hope, which works with more than 160 agency partners in the region to distribute food to nine counties in the Pee Dee, recognizes the need to grow and expand food assistance programs to address the changing needs of the communities. An average of 10% of residents in the Pee Dee struggle to provide adequate food for themselves and their families.

The move is made possible by a generous lead gift from the Drs. Bruce & Lee Foundation. The Foundation has been a longstanding partner of the food bank, and is equally invested in building healthier, hunger-free communities in the area. 

Thompson Turner Construction, out of Sumter, along with Collins Almers Architecture, will be managing the upfit project. Once complete, the building will have docking, refrigeration, racking and state-of-the-art program packing spaces.  

The food bank will continue to operate from the Pee Dee State Farmers Market until the move thanks to a 20+ year partnership with the SC Department of Agriculture. Harvest Hope anticipates being fully moved into the new facility by Spring 2023.

We look forward to sharing more about the move as the project progresses. If you have any questions, please reach out by email here.