Recognizing Black Contributions to the Fight Against Hunger
Feb 9, 2022
As the nation recognizes Black History Month to honor the triumphs and struggles of African Americans throughout history, we also want to recognize the barriers many black communities face within the food system. According to research by Feeding America, "The Black community consistently faces hunger at higher rates than whites due to social, economic, and environmental challenges. In 2020, 1 in 5 Black individuals may have experienced food insecurity– more than twice the rate of white households." 
When it comes to the food system, black voices and black stories are often cut out of the discussion. This month we want to lift up black stories by sharing some of the many narratives of black innovation in the food system. The innovations below come from Eric Meredith's Hunger + Health blog:
Shirley Chisholm was the first African American woman in Congress. She was instrumental in the creation of the Special Supplemental Nutrition Program for Women, Infants, and Children, otherwise known as WIC. This program is recognized for increasing child nutrition and reducing infant mortality by ensuring that low-income mothers can access free and healthy food for their babies (WICstrong.com). 
Booker T. Whatley was a trailblazer for sustainable agricultural practices. In the post-World War II Era, Whatley created what was called a Clientele Membership Club. The club required members to pay a fee in exchange for fresh produce that they could pick themselves. This became the foundational idea for what is known as community-supported agriculture (CSA) today. 
Lloyd Hall contributed to food sustainability by working to prevent food waste. In 1932, he discovered a way to suppress food-spoiling nitrogen through a combination of sodium chloride, sodium nitrate, and nitrate. In later years, he developed a method to prevent food spoilage through the use of chemicals like lecithin as antioxidants. He also created a way to get rid of microbes that encourage food spoilage by using ethylene gas. 
George Washington Carver was a leader in food innovation. He developed more than 300 uses of peanuts and invented 118 products from sweet potatoes. He also championed the idea of rotating crops in order to prevent soil depletion and spread his idea to educate others.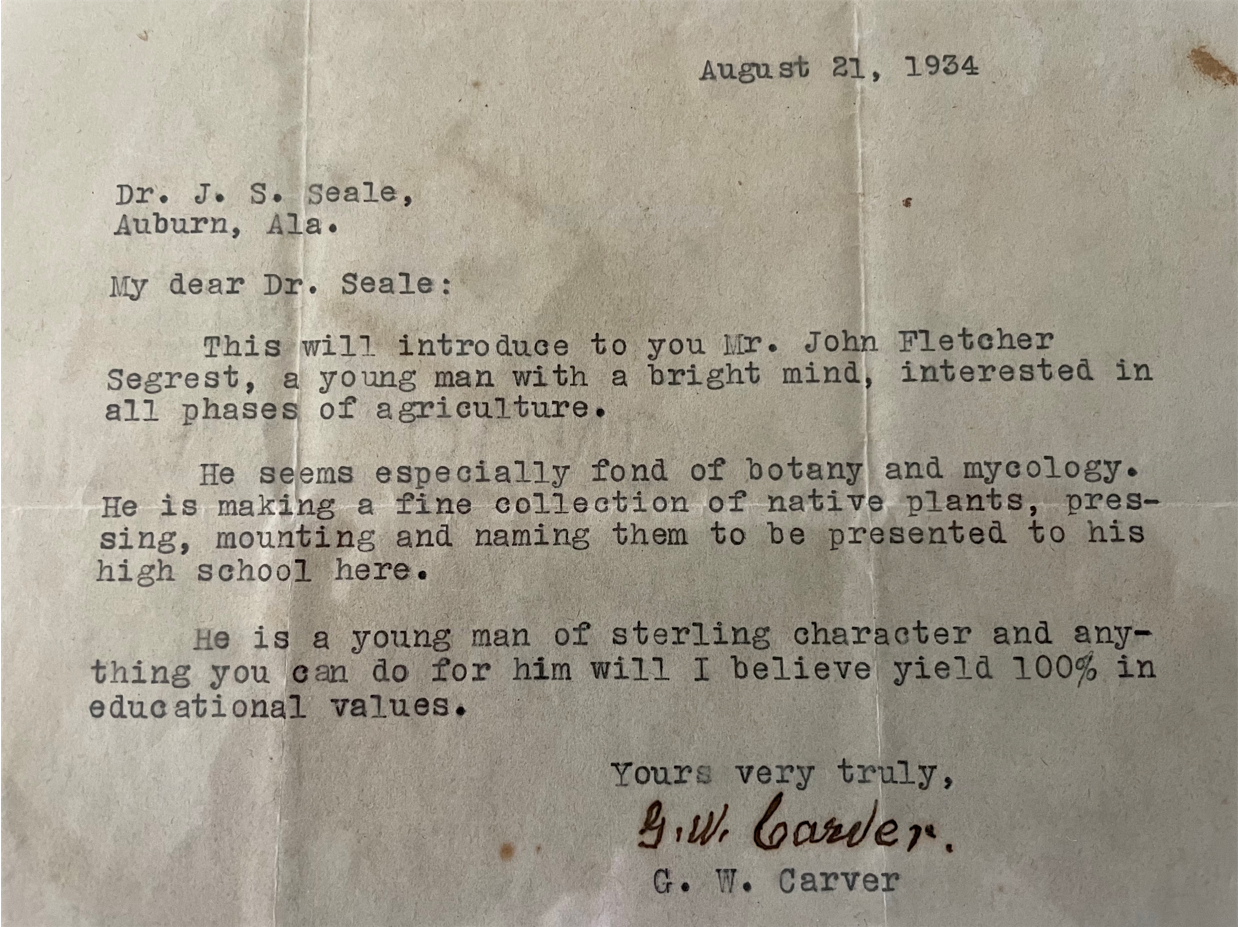 James Hemings became the first American to be trained as a French chef. He introduced new foods to America like European-style macaroni and cheese, French Fries, and ice cream. 
George Crum was a chef who invented what became known as "Saratoga Chips" when he was working at Moon Lake Lodge in Saratoga Springs. In 1860, Crum opened his own restaurant and featured potato chips on each table. 
Henry Blair was the second African American to obtain a U.S. patent. He invented a corn planter and a cotton planter. Both inventions encouraged great progress in agriculture by increasing efficiency and reducing labor and time. 
The Black Panther Party was instrumental in free breakfast programs. In 1969, the Black Panther Party began providing free breakfasts to children before school through their Free Breakfast for School Children program. Thousands of children were fed by the program between 1969 and the 1970s. This program helped to contribute to the current federal free breakfast programs that provide low-income students with a healthy meal to begin the day. 
As we lift up black stories and ideas, it is important to remember that knowing there are injustices is not the same as working to change such injustices. It is important that we consider how to show up differently in our communities based on what we know about food injustice and encourage others to do the same.
We encourage you to read about more black contributors to the food system by checking out these articles and sharing them with your network: 
We also encourage you to lift black narratives in the food system by checking out eatokra, a platform that connects users with "Black restaurants and culinary events while amplifying the dining experience for and by Black communities."
Check out this recent article by Al Roker to learn more about Black individuals fighting hunger in communities.