The Season of Giving
Dec 1, 2022
The season of giving has officially arrived! Are you looking for a fun and easy way to give back with your family? Look no further-- we've got you covered with a little twist on classic holiday tradition.
Advent Calendars are a staple in households across the world looking to celebrate the season throughout the entire month of December. This year, we've put together a Reverse Advent Calendar – where instead of receiving a small treat each day, you'll be tasked with giving each day to our neighbors facing hunger.
Participating is super easy:
1. Print off the Reverse Advent Calendar below and grab an empty box.
2. Each day of December, place the listed food item in the box.
3. Mark off each day on your calendar as the month progresses and watch your box fill up.
4. Once your box is full of donations to help those in need, visit your local Harvest Hope branch and donate your advent items!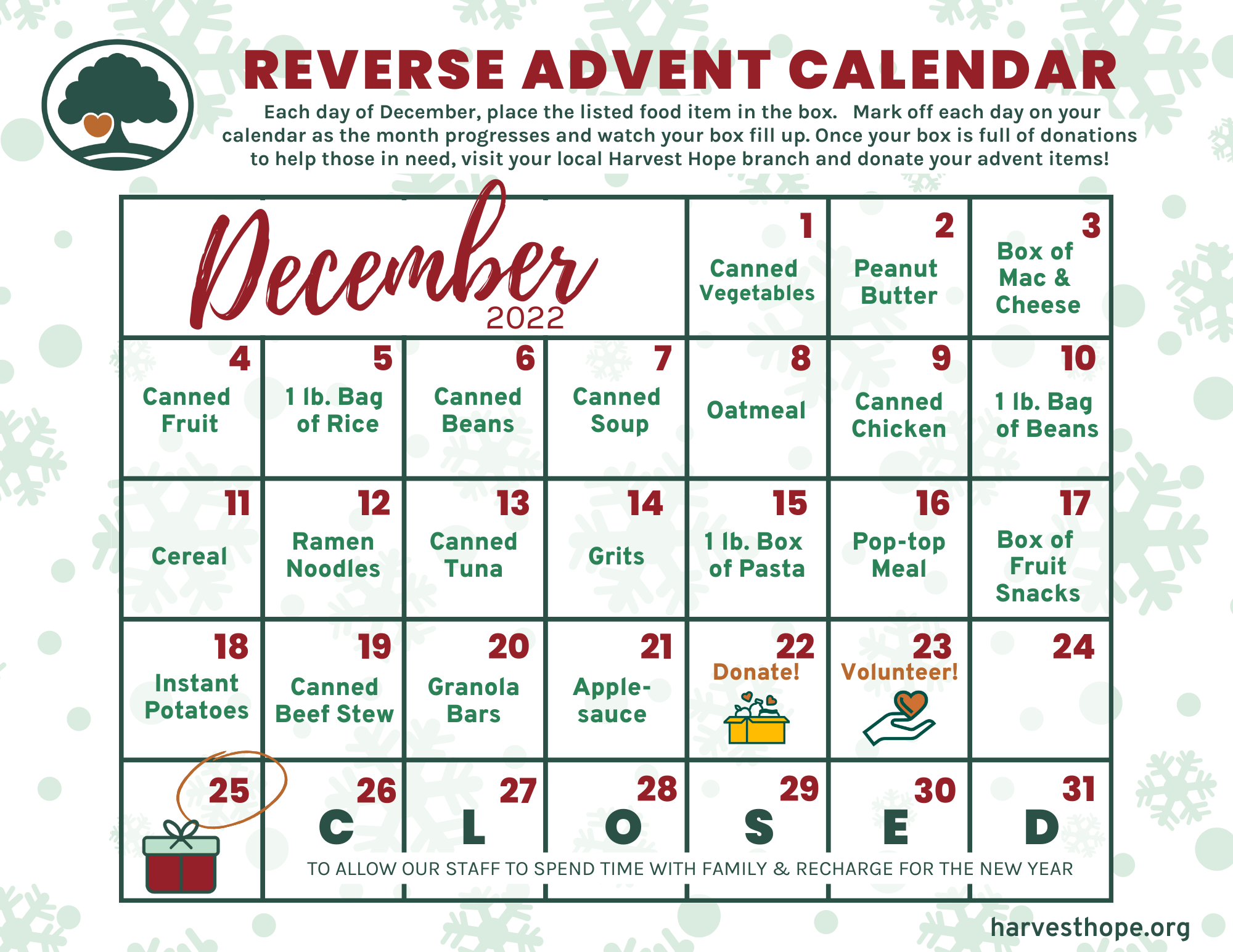 A few reminders:
- All Harvest Hope branches will be closed December 26-30.
- You can also volunteer or give online throughout the month of December and anytime of the year!
We wish you and yours a happy holiday season full of fellowship, giving and making memories around the table.