​​​​​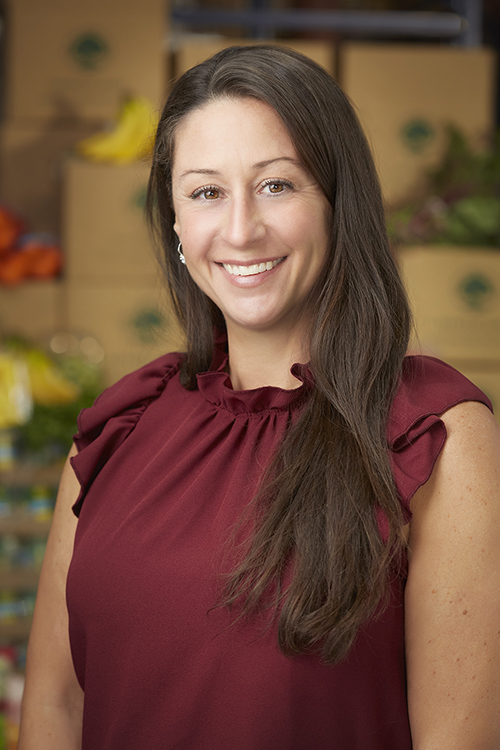 Erinn Rowe was named CEO of Harvest Hope Food Bank in March 2021. As the largest food bank in South Carolina, she is responsible for managing the organization's operations in 20 counties throughout the Midlands, Pee Dee and Upstate.
Through partnerships with over 300 non-profit agencies, as well as programs such as the BackPack Program and Harvest to Home Community Market, Harvest Hope distributes an average of 20 million pounds of food each year. As the pandemic has shown a light on many of the root causes of hunger, Erinn is leading the organization through more deliberate distribution strategies to remove barriers and increase access to healthy and nutritious foods.
Prior to joining Harvest Hope, Erinn worked with Bank of America for 10 years as Senior Treasury Sales Analyst for Commercial Banking at Bank of America Merrill Lynch. Before banking, Erinn owned and operated a franchise of Young Chef's Academy, a children's cooking school which promoted healthy eating and skill-based learning for kids and adults of all ages. 
Erinn's passion is feeding people – whether it be cooking in her own kitchen or distributing food out to those in need. She holds an undergraduate degree from the USC College of Hospitality, Retail and Sports Management, and received her MBA from the Darla Moore School of Business. Erinn and her family live in the Midlands of South Carolina.