A Day On, Not a Day Off
Jan 5, 2023
"Life's most persistent and urgent question is, 'What are you doing for others?'" – Dr. Martin Luther King, Jr.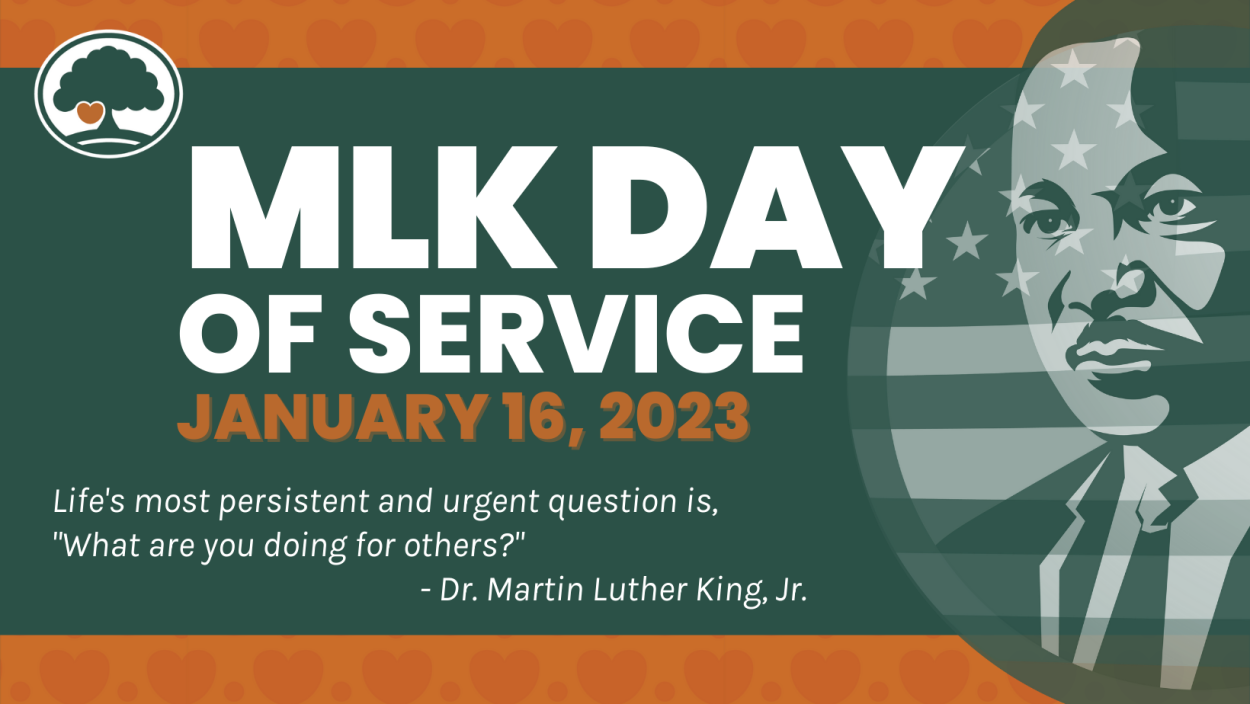 Every year, the United States honors the life of Dr. Martin Luther King, Jr. by dedicating the 3rd Monday of January as a National Day of Service. According to AmeriCorps, this day of honor is "a defining moment each year when Americans across the country step up to make communities more equitable and take action to create the Beloved Community of Dr. King's dream. MLK Day is the only federal holiday designated as a National Day of Service to encourage all Americans to volunteer to improve their communities."

Dr. King envisioned an equitable future for all people here in America – a vision that closely aligns with Harvest Hope's core values including addressing root causes of hunger and advocating for social justice. 

He once said, "Why should there be hunger and deprivation in any land, in any city, at any table, when man has the resources and the scientific know-how to provide mankind with the basic necessities of life?"  We agree. No one should go hungry. 

Harvest Hope encourages you to get involved on MLK Day of Service by working to address food insecurity in your community. You can:
Help serve meals at a homeless shelter.
Take meals to homebound neighbors and consider signing up to be a volunteer with a local meal delivery service.
Start a community garden and swap seeds with others in need. 
Share how systemic racism impacts hunger – help spread the word on how systemic racism impacts a family's ability to access food. 
Pledge to help end hunger – sign Feeding America's pledge to help urge lawmakers to act. 
Organize a food drive with your friends, family, or coworkers – get started here.
Sign-up to volunteer at one of Harvest Hope's three branches – view available shifts here. 
Sign up for the End Hunger Challenge, a free five-day online curriculum from the Congressional Hunger Center:

Focusing on the answers is the questions "What are the root causes of food insecurity?" and "What would it take to end hunger?"
The course will highlight current research with videos, infographics, and interactive simulations focusing on the realities of SNAP budgeting and food insecurity. 
Receive a daily email with links to the course, suggestions for taking action, and advocacy tips.
On Monday, January 16th, make it "a day on, not a day off"! Wherever you are, get out into your community and help others!